After months of planning, thought, preparation, and work, I am so thrilled to announce the launch of my new online writing courses and so excited to see my first members join! I'm writing this post to invite you to join as well!
What do you get when you join my online writing courses?
Receive personalized critiques from a published poet who holds an MFA in poetry from Columbia University.
Attend a live, Zoom online writing course each month where you'll learn to edit your work and read critically. Each month, I'll select pieces of writing submitted to the workshop to critique. If you can't make the live Zoom course, no worries! Classes are recorded and accessible for a limited time after they run.
Access on-demand masterclass lessons on the craft of writing.
Share your work and grow as a writer.
Receive all this for only $34.99 a month! Many online writing courses can cost hundreds of dollars and require a weekly commitment. I want to make my online writing courses affordable, accessible, and flexible for writers at all stages in their writing journeys.
Not a poet? You're still welcome to join! When you focus on your writing at the level of the sentence and the word, you'll grow as a writer. Without years of taking poetry courses, I wouldn't have gained the skills I now apply to all types of writing whether it's my freelance writing, blogging, book reviews, criticism, and non-fiction.
As a freelance writer for the travel industry, wellness, and law, I've learned that word choice, syntax, rhythm, and structure, matters. Being able to express ideas in a concise manner is a highly-sought skill. Guess what? I learned many of these skills in poetry writing courses! I use these skills when writing blogs, criticism, non-fiction and more. When it comes to learning how to be a better writer, I recommend all writers begin with a poetry course. My online writing courses are a great place to begin and to grow.
My Online Writing Course Curriculum
My online writing course is inspired by the MFA and creative writing curriculum offered at the university level. I've studied creative writing for years. First as an undergraduate where I attended creative writing workshops, then later, while pursuing my MFA in creative writing at Columbia University, and finally after graduate school, where I attended private courses with editors and industry leaders to grow as a writer. In crafting my online writing courses, I take the aspects I most loved about these workshops and offer them to my students at an affordable monthly rate. Many online writing courses can cost hundreds of dollars and may not offer the flexibility you need. With my online writing course, you can pace your learning, or go deeper with one-on-one mentorship.
What kinds of topics will we cover in my online writing course?
Finding the right word.
Discovering your voice.
How to edit your writing.
How to tap into ancient symbols in your writing.
Writing grief.
Introduction to poetic forms.
Rhyme and rhythm.
Getting inspired.
Haiku.
Publishing your poetry.
And MORE!
About the Instructor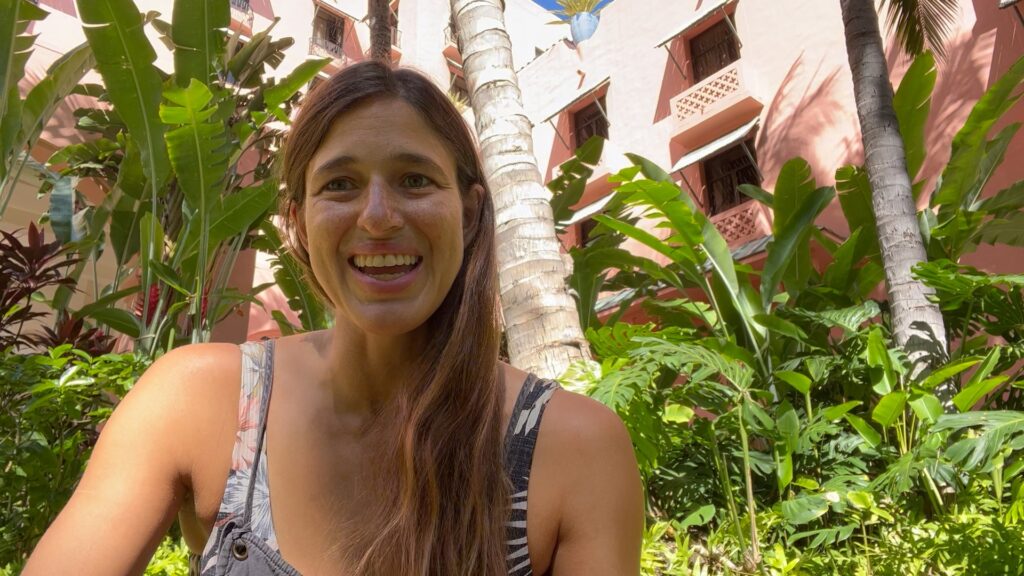 I'm Janice Greenwood, a published poet who holds an MFA in creative writing from Columbia University. I am the author of Relationship: A Poetry Book. While earning my MFA in creative writing from Columbia University, I served as an editor at Columbia: A Journal of Literature and Art and interned at the New Yorker Magazine. My poetry has appeared in the New England Review, DIAGRAM, Cimarron Review, and elsewhere. I was nominated for a Pushcart Prize and was named a finalist for the Ruth Lilly Poetry Fellowship. I have taught writing courses through Columbia University's Columbia Artist/Teachers program, Mohawk College, the John Jay College of Criminal Justice, and more.
When you sign up for my online writing course, you receive personalized feedback from me every month, and can attend a live monthly online writing course offered through Zoom where I'll critique select pieces submitted to the workshop. You also get access to my members-only forum, where you can ask me direct questions about your writing journey and goals. You'll also have access to on-demand masterclasses on the craft that I'll post to the site periodically.
Making Online Writing Courses Affordable to More People
I understand that not everyone can afford to pursue higher education in creative writing, nor can most students afford the hundreds of dollars it costs to attend the typical online writing course. For some students the financial commitment is too high, and for others the time commitment it too demanding. My online writing courses offer something a little different.
Affordability. At only $34.99 per month, the cost of entry is low. If you cannot afford the monthly fee, send me an email ([email protected]); I want to make the course available to as many students as possible.
Flexibility. Instead of committing to a semester course or 10-week course, you watch the video lessons on demand, submit your work at your leisure (submissions remain open for at least three full weeks each month), and either attend the workshop, or watch the recording, which is available after the class.
Pace Yourself. Set your own goals. Commit to a daily writing practice. Choose to upgrade your experience with one-on-one mentoring, or take it easy, have fun, and enjoy the classes at your own pace.
My online writing courses are a unique opportunity to grow and write. I can't wait to read your work. Click here to learn more and join.
About the Writer
Janice Greenwood is a writer, surfer, and poet. She holds an M.F.A. in poetry and creative writing from Columbia University.